called2togo
News updates from the Kosioreks'
Togo, West Africa
9-15-12


---
AppleUmpkin Festival
God uses people's gifts, talents, and abilities to reach others with the Gospel!
Every gift and ability that God has given us can be used to reach others with the Gospel. We have a group of young college age girls that are good at cooking. They have come up with a creative way to use their gift to further the Gospel in Mango, Togo. They are making pastries and pies to sell at a booth this year at the" Apple'Umpkin Festival" in Warsaw, NY. They plan on having information at their booth about us and what God is doing in Mango. The money that they raise from selling the pastries will be donated to our family get to the field.
---
Summer is coming to a close.
We are officially in full school mode at the Kosiorek household. As I look back over the summer it is hard to believe how quickly it has gone. We praise God for the week of training that we received this summer at ABWE headquarters. We were given a lot of information over a short period of time, but as always it was very informative and useful. The boys really enjoyed their classes as they got a better understanding of what it will be like to be a teen living in Mango, Togo West Africa. We also had a great time camping at Word of Life Family Campground. The boys kept us busy swimming, hiking, boating, and even water skiing. Thank you for all your prayers.

Change is in the air.
We have many areas in our lives that are on the verge of change. We are just about ready to put our house up for sale. We are still in the process of getting some little jobs finished up, but hope to be done soon. We will need to find a place to stay if God chooses to sell our house quickly. We also need to plan, organize, pack, sell, and/or store everything that we own. Please pray that we have wisdom on what to bring to Africa, what to keep in storage here for when we are on furlough, and what to just get rid of. Eric is also planning to leave his job at Le Roy School soon. We are at the point now where it is getting too difficult to keep up two full time jobs, pre-field ministry and maintenance. Please pray for us as we take these steps of faith and trust God to care for us during these times of transition.

Praise- Thanks for your prayers!
God has been so faithful in providing opportunities to share the Gospel. While at Word of Life we met a couple of young men while hiking in the woods. We were able to spend quite a bit of time witnessing to a young Jewish man, Corry Tanner. Upon returning home, we met up with a man named Frank "Rock" Hall. We
spent the afternoon with him and then invited him over to our house for a bon fire where we were able to get to know him better. Eric has also had great opportunity to witness while at work. He spent his lunch this week witnessing to Coach King. He was very open and receptive. Please pray for these three men to come to a saving knowledge of Jesus Christ.


---
Upcoming Churches!
~September 15th, visiting 1st Baptist Church in Castle Creek, NY
~September 23, speaking and giving an update at Grace Baptist Church in Batavia, NY
~September 30th, preaching and giving an update at West Bethany Baptist Church in East Bethany, NY
~October 12 through 14, presenting at a missions conference at Tabernacle Baptist in Ithaca, NY
~October 21st, presenting at Central Baptist in Yorkshire, NY
~November 4th, presenting at Grace Baptist Church in Brockport, NY
~November 8th through the 17th, Field Prep at ABWE, Only if our support level is 85% or above.
~November 18th, presenting at Open Door Baptist Church in New Woodstock, NY
~December 9th, presenting at 1st Baptist in Cincinnatus, NY


---
---
~Prayer Requests~
~ To be 85% before October 24th in order to attend Field Prep Seminar (training) in Nov. at ABWE in headquarters in PA.
~ For wisdom to know when Eric should leave his job at the school and the details around that.
~That God would open the door for us as we look for churches to visit.
~ That God would connect us with individuals who He is calling to partner with us to reach the people of Mango.
~That we would budget our time well – we have many tasks to accomplish, both for pre-field, personally, and home.
~ That God would continue to provide both prayer and financial partners to get us to Togo and that we will use His resources wisely.
~For continued opportunities to be good witnesses now and the boldness to share the gospel.
~ That God would continue working in the hearts of the people of Mango, Togo. And for the missionary team already there and those the Lord is assembling.

Thank you for your prayers and support,
The Kosioreks
Eric, Brenda, Joshua, Caleb, Daniel, and Michael


Powered by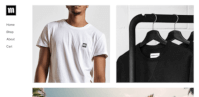 Create your own unique website with customizable templates.