2012 In Review


It is hard to believe that it is already 2013. As we look back over the last year we have a lot to be thankful for. As a family, we have had an incredible year.
God has blessed us beyond what we could have ever imagined. I have listed below some of the incredible things that God has accomplished in 2012.

v God has taken our monthly support from 1% to 69%
v Eric left his job at Le Roy Central School 11/26/2012: we are now full-time missionaries!
v We have called/contacted 132 Churches 121 individuals
v We have visited: 35 Churches 46 individuals
v Monthly supporters: 7 Churches 40 individuals
v We have mailed: over 475 cards over 160 packs of info
v We have sent out: 8 monthly updates
v Updates sent monthly: 49 by snail mail 298 by e-mail
v We have handed out: Over 800 prayer cards
v Shots: 13 Shots per person for a total of 78
v Met with KCT (Kingdom Come Training) coach 24 times
v We have been able to redo 5 rooms of our home; we are almost ready to sell!
v Homework completed by both Eric and Brenda:
o Good Soil E&D seminar
o Essential Missions Components (EMC) course
o Monthly log summaries
o Country specific research & Eco-factor
o Developed a solid workable knowledge of the dominant religious worldview of the church planting contexts in which we will be working and
completed our Religious Worldview Analysis Grid
o E & D Assignment: Lead an unbeliever through "The Story of Hope"
o E & D Assignment: Disciple a new believer through "The Way to Joy"
o BOOKS we both read:
§ Elmer, Duane. "Cross-Cultural Connections: Stepping Out and Fitting in Around the World."
§ Hesselgrave, David. "Planting Churches Cross-Culturally,"
§ Piper, John. "Let the Nations Be Glad,"
§ Marantz, David E. "African Friends & Money Matters"
§ Moreau, A. Scott. "The World of the Spirits: A Biblical Study in the African Context"
§ Morton, Scott. "Funding Your Ministry
v Homework completed by Brenda (Eric graduated from Bible college & didn't have to take these Bible classes):
o College class: Basic Missional Theology course
o College class: Take the Methods of Bible Study course

As you can see, we have been very busy and God has truly blessed us. We have enjoyed visiting with individuals and churches and getting to know so many of you on a more personal level.


---
Please Pray
2013 looks to be a year of change and faith for our family.

v We need to be 85% by mid-March in order to make Field Prep training at ABWE in April. The plan, Lord willing, is to leave for language school
in France at the end of Aug.
v Brenda needs to finish her college classes before Field Prep in April
v We must finish small projects at home and sell our house
v Outfit & Passage(O&P) to be 100%
v We need to register for language school in France
v We have to apply for our French visas
v We need to complete a Muslim Evangelism/Islamic Studies course (at a college)
v We have to go to Field Prep training at ABWE headquarters, April 1st thru April 12th
v We need to sell our van (but not before leaving the country)
v We must make arrangements to store our "stuff"
v We need to purchase and make arrangements for our "things" to be shipped to Mango

Please continue to pray for all the details that only God can bring together for us. Pray that the Lord would give us wisdom as we strive to be faithful in
serving our great God and King now. Pray also for the people of Mango. That God would continue preparing their hearts for the Gospel and for the
team presently in Mango.

Please pray for a work team from Harmony Baptist Church, New Castle, PA. They will be in Mango for the first two weeks of February, helping out with the building of the Wendell Kempton MemorialMedical and Ministry Center. This is their second work trip to Mango! All Glory to God.

Thank you for all your prayers and support!
The KosiorekFamily
Eric, Brenda, Joshua, Caleb, Daniel, and Michael


Powered by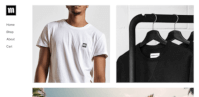 Create your own unique website with customizable templates.