called2togo
News updates from the Kosioreks'
Togo, West Africa
6/4/12
---
~Pre-field News~
God can take what we have and turns it into something Glorious!
WOW, our own cow! We've had a family purchase a calf for us. Yes, a calf. And a friend in our church who raises beef cattle will raise it for us
along with the rest of their herd. When the cow is fully grown it will be auctioned off. A portion of the money will go to purchasing a new calf (in order to
start the process over again) while the rest is given to partner with us in helping to spread the gospel to the people of Mango. I love that God can use whatever we have to further His kingdom, even cows!
Church/individual Visitation
We enjoyed getting to know the folks at First Baptist Church in Castle Creek, NY. We are often surprised by how small the world is when we meet fellow Christians for the first time only to realize that we both know some of the same people. We also enjoyed spending time with Brenda's family and having the opportunity to present at her brother-in-law's church, Victory Full Gospel, in Akron, NY. We have also been busy visiting individuals and praise the Lord 4 new families have become partners in the ministry to Mango!
Training
May and June are busy months for finishing up some training for ABWE. Brenda spent two weeks at the end of May at ABWE headquarters in
Harrisburg, PA taking a Missional Theology course. The boys survived off the hospitality of the good cooks of our home church family, while Eric held down the fort at home. We have both been busy completing some of our assignments for ABWE: reading assignments, analysis reports, Research & Eco-Factor power point, and teaching through The Story of Hope and The Way to Joy. We need to complete this section of assignments before our family leaves
for a week long training session in PA at the end of July. Please pray for us as July is quickly approaching.
Selling of our home
In the mist of all of our running around, homework, and training, we are in the process of getting our house ready to sell. We are scraping off layers of wallpaper (on both the walls and ceiling), painting, sorting, weeding, and downsizing. It often feels like the house is in total disarray as we move things from one room to the next while we work. Pleasepray for sanity and a sense of humor as we diligently work through this busy time in our lives.

~Support Level~
~Prayer Requests~
~ We need to be 85% before November to be able to attend Field Prep Seminar (training) at ABWE in headquarters in PA.
~ Brenda's jaw – They had to pull one of her teeth to drain an infection. She is now on a strong antibiotic. Please pray that it takes care of the
remaining infection or they will need to do an additional surgery.
~That God would open the door for us as we look for churches to visit.
~ That God would connect us with individuals who He is calling to partner with us to reach the people of Mango.
~That we would budget our time well – for the many tasks we need to accomplish, both for pre-field, personally, and home.
~ That God would continue to provide both prayer and financial partners to get us to Togo and that we will use His resources wisely.
~For continued opportunities to be good witnesses now and the boldness to share the gospel.
~ That God would continue working in the hearts of the people of Mango, Togo. And for the missionary team already there and those the Lord is assembling.
Thank you for your prayers and support,
The Kosioreks
Eric, Brenda, Joshua, Caleb, Daniel, and Michael


Powered by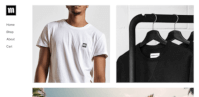 Create your own unique website with customizable templates.