called2togo
News updates from the Kosioreks
Togo, West Africa
3/13/2013


THANK YOU!
As we pray for those who have partnered with us, people we have met, and churches we have visited we are overcome with gratitude. It is sometimes easy to feel heavy hearted as we pray for unsaved family and friends whose lives are falling apart, those who have physical/financial problems, or even just watching the news. At times we can feel like evil has taken over and wonder where God is. However, as we have visited churches across this country we have had the privilege of hearing your stories. We have been able to see God at work, first hand, through all of you. We can see God working in individuals and churches as He transforms lives. We have been encouraged by your faithfulness as you diligently serve God. We are encouraged by so many of you and feel so privileged to have been allowed to witness God still working and changing lives. The gospel of Jesus is the power of God unto salvation to all who believe. He does still change lives, all around the world. Thank you for faithfully serving our great God and King. Thanks for reflecting his goodness to our family and for being a living example of God's continual love in the midst of this corrupt generation.

PRAISE/PRAYER

* Monthly Support: We are officially at 87.85%, Unofficially we are at 90%! We are so humbled by God's people and His kindness. We made the deadline for field prep seminar! Please pray that God would continue to supply and bring us to our goal of 100% by the end of March, beginning of April.

WE NEED TO BE 100% FULLY FUNDED
13 people/churches at $50 a month
OR
7 people/churches at $100 a month
OR
3.5 people/churches at $200 a month

WE HAVE: 56 individuals 2 organizations 7 churches

* On January 23, 2013 our home church voted to have Eric ordained before we leave for language school. His ordinationis scheduled for Thursday, August 1st. Our commissioning service is scheduled for Sunday evening, August 4th. Please pray that God would give him the time to prepare and study. Also, that God would give him wisdom and direct him in this process.
* Outfit and Passage (O&P): O&P is the cost of language school and setting up housing in Mango. We recently found out that the estimated number we original received for our O&P has changed. Due to the added expense of putting on a tin roof, hooking up water/electricity, fixing a place, and purchasing a reliable vehicle we are looking to raise nearly twice as much as originally planned. Please pray that God would provide one time gifts for our O&P and maybe some fundraising ideas.
* Spiritual warfare: The closer we get to leaving, the heaver and more intense the spiritual warfare becomes. Eric and I both have difficult, stressful situations in our extended families taking place at this time. The consequence of living apart from God and years of living in sin are even now coming to a head. We have been heartbroken and concerned for family members who have repeatedly rejected Christ and whose lives are now falling apart.
* Selling our house: May 1st our house goes up for sale. Please pray for us as we do last minute preparations, wisdom on what to put it up for, and timing in its selling.
We are thankful for our Lord's gracious provision and your prayers.
In His Love,
The Kosiorek Family
Eric, Brenda, Joshua, Caleb, Daniel, and Michael
---
---
Powered by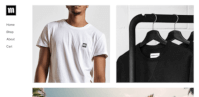 Create your own unique website with customizable templates.