called2togo
News updates from the Kosioreks
Togo, West Africa
2/08/2013


Praise!

I wanted to write a quick update while on the road. God has been so good. We are overwhelmed your prayers, support, giving, and encouragement. So much has happened in such a sort amount of time we wanted to be sure to fill you in so that you can rejoice with us.

Training: Brenda has finished her Old Testament Literature class. This is the first time since starting pre-field that I am not carrying around school books, trying to do homework while cooking, waiting in the car, teaching the boys' school, or any other time I might be free to squeeze school work in. I still need to take the New Testament Literature class, which I will take at ABWE headquarters from June 17 - June 21. Eric and I both need to take a class at a college in South Carolina from May 1 – May 5. We also need to attend Field Prep Seminar from March 31 – April 10.

Support: We have been busy praying to reach churches and individuals to make our 85% dead line (mid-March), which is approaching quickly. We are so thankful for the opportunity to share our spiritual and financial needs with so many this last month. At the beginning of Jan. 2013, the Lord had provided 63% of our monthly needed support. Praise God we now have, officially, 46 individuals, 2 organizations, and 6 churches for a total monthly support level of 75.04%. Unofficially we have a number of churches and individuals that have communicated to us that they intend to partner with us, but have not notified ABWE yet, so we are actually nearing 80%! Please pray that God would move hearts to contact ABWE in time to make our deadline for Field Prep Seminar
and that He would continue to raise our monthly support.

Travel: We thank God for his traveling mercies. As I write this we are on our last day in the city of Chicago. We leave tomorrow to meet friends in
Indianapolis and then on to Cincinnati. We have had a great time reconnecting with old friends, sharing our ministry, making new friends (as we visit new churches), and listening to great speakers (such as James McDonald, D.A. Carson, Tony Evans and John MacArthur)at Moody Bible Institute's Founder's Week. It is hard to believe that before we started pre-field we rarely traveled and now we seem to live out of a suitcase.

I will be sure to give a full update of our travels when I send out our regular update/prayers letter. We are thankful for our Lord's gracious provision and your
prayers.

In His Love,
The Kosiorek Family
Eric, Brenda, Joshua, Caleb, Daniel, and Michael


Powered by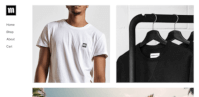 Create your own unique website with customizable templates.