called2togo
News updates from the Kosioreks
Togo, West
Africa
10/08/2011

The month of September was a busy pre-field month for us. We praise God for the opportunities to share with our new friends at First Baptist Church of Randolph in Randolph, NY and Roanoke Community Church in Stafford, NY. It is so encouraging to be able to share and fellowship with believers who we haven't known previously and yet, friendships can develop so quickly through our oneness in Christ.

God has also opened the door for Eric to meet with a number of pastors in the area. He has been able to share what God is doing in our family and in the ministry that has begun in Mango, Togo. We are praying that God will continue to open doors for us to visit and share in churches in order that we might raise needed prayer and financial support.

This week we were reminded of the verse in Galatians 6:9, "Let us not become weary in doing good, for at the proper time we will reap a harvest if we do not grow weary." A brother and friend in Christ went to be with the Lord after a short, two week struggle with lung cancer. It was very sudden and surprising. At the funeral, we met up with a man that we had shared the Gospel with more than 20 years ago. We didn't recognize him, but he recognized us. He remembered the conversations that we use to have about the Lord and Eric was able to talk and share the good news of Christ with him again. The sudden death of our mutual friend has him searching and asking questions. Please remember Brian in your prayers during this time of grieving and that God's Word would do its work in his heart.

We spent September and the beginning of October getting ready for winter. We have been busy cutting, splitting, hauling, and stacking wood to heat our home once the temperature begins to drop. Brenda and the boys have been busy making and canning tomato sauce, grape juice, apple sauce, and all sorts of good things to last us throughout the year.

PRAISE: We praise God for our first monthly individual supporter!!!

Prayer Requests:

~That the Holy Spirit would continue His work of preparing the hearts of the people of Mango, Togo and the surrounding areas for the gospel of Jesus Christ.
~For the team that God is assembling in Mango.
~For our time visiting churches: for wisdom and the ability to speak clearly, that we would represent our Lord well, and that we would be an encouragement and a blessing.
~ That we would budget our time well – for the many tasks we need to accomplish both for prefield and personally at home.
~ Joshua at college.
~ That God would continue to provide both prayer and financial needs to get us to Togo and that we will use His resources wisely.

Thank you for your prayers and support,
The Kosioreks
Eric, Brenda, Joshua, Caleb, Daniel, and Michael


Powered by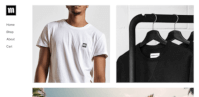 Create your own unique website with customizable templates.